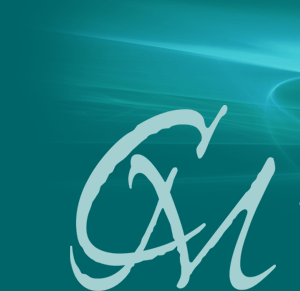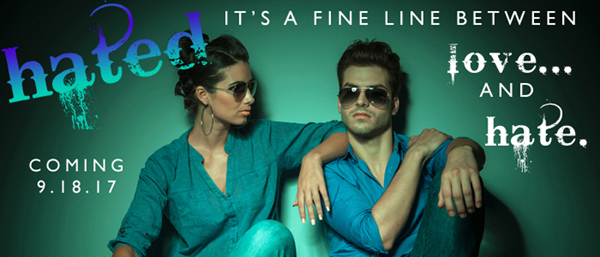 Hated is now available to pre-order for just 99 pennies!

SYNOPSIS:
Frankie DiGorgio has returned home for the summer to fix up and sell the home she grew up in. But when Frankie discovers Austin Stone is also back home and right next door, her summer suddenly seems more exciting than the motocross tracks she races on.

Four years ago, Austin was her best friend. Her first love. The only boy who saw more than just her rough edges.

But Austin left Frankie behind to perform in Las Vegas with his brother Dallas after winning Rising Stars. And Frankie didn't wait around for him. Instead, she disappeared with no explanation and she hasn't spoken to Austin since then.

Austin hates Frankie now.

Unfortunately, they're next door neighbors again and Frankie and Austin can't avoid each other anymore. With little more than bitterness, heartbreak, and secrets between them, they soon find themselves reverting to their childhood habits—prank wars. As Frankie and Austin's past is put back together and old feelings resurface, they discover it's a fine line between love and hate.

And the secrets Frankie has kept could cross the line right into hate.

Buy Hated on: Amazon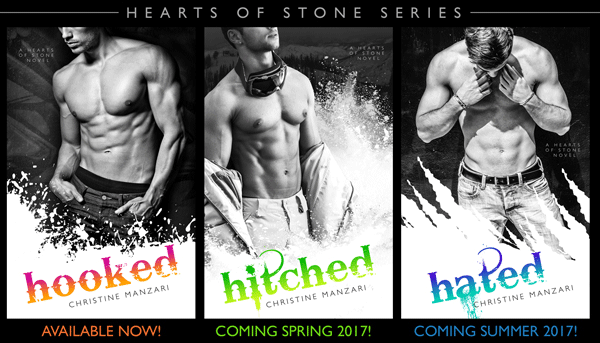 Hooked has not only gotten a makeover, but now includes two short stories. Coming in spring 2017, meet Trace Stone and Harlow Ransom in Hitched! Find out more about Hitched on Goodreads.




**Includes a bonus short story, Vindication**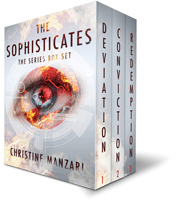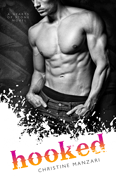 I'm struggling to put my feelings about this book into words that will do it justice. It really was the perfect book at the perfect time for me. I might even have read it twice.
- KimberlyFayeReads

I don't think this could have been a more aptly titled book because let me tell you I was HOOKED from page one until the very end. It was that good!
- Give Me Books

I give Hooked 5 stars, no doubt about it. The book was beautifully written, story utterly engaging, characters truly loveable, and the romance wonderfully heart-pounding.
- The Book Snake, Etc.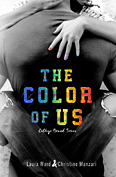 This book has everything that a real romance needs--lust, love, heat, conflict, and real life issues are just a start!(...)I will just say you need this book in your life.
- Devlynn, Give Me Books

If I could give this book a rainbow full of stars I would because it surely surpassed 5 stars for me and found its way in the top 5 of my favorite books from 2016.
- Theresa, Smokin' Hot Reads

This story gives you hope, breaks your heart, and puts you back together all at once. One of my top reads this year.
- Keri, Voodoo Doll Book Blog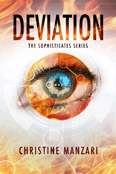 This is officially my new favorite read of 2015! And will be my go to recommendation for anyone who liked Divergent. A must read for dystopian fans.
- Girl Plus Book

Deviation strikes me as a rather fun mix of Stephen King's Carrie, the J. J. Abrams television show Alias and Suzanne Collins' Hunger Games series.
- Writer's Digest Self-published e-book Awards

There are a lot of Young Adult science fiction novels out there dealing with the subject of teenagers or children with unusual powers. Deviation by Christine Manzari is one of the best I've read and I can easily picture Deviation as a popular TV series or movie.
- Ray Simmons of Reader's Favorite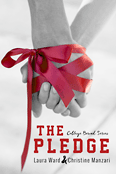 If The Pledge was any indication as to what this duo can do, I definitely look forward to their future novels together. If you're a reader who loves a little tug of war with a dose of angst, I highly recommend picking up this novel. I loved the romance, the growth, and just the way the characters became their own people. I can't wait for the next book in the series!
- Prisoners of Print

This was a "read from start to finish without a break" book. When I started it, I knew I only had enough time to get a few chapters in. Well, I ended up reading the entire book in one sitting. I just could not walk away without getting the whole story.
- Garden of REden



---